A farmhouse for two
Hanato is an annex to the main house of Kiyomizu. It was used by the elderly parents who retired here after leaving their position as head of the household to their children. Designed as a space for two, this farmhouse is intimate and cozy - just the right size for couples.

One appeal of this house is the view of the traditional kura storehouse on the premises. An essential element of every farmer's habitation in the area, local earthen storehouses have piqued Alex Kerr's interest because of their unusual shape, which includes two lateral appendices to store rice and miso. Their structure, though, is not the only characteristic that singles them out from similar buildings in Japan; storehouses in the Yamaura are always decorated with artistic relief paintings made with shikkui plaster. The one next to Hanato has an elegant hopping rabbit on the side visible to the guests, and the family emblem - a balloon flower - is on the opposite side.

Just like Kiyomizu, the charm of Hanato does not stop at the house; the whole village is memorable. The nostalgic landscape of old farmhouses, earthen storehouses, and well-kept vegetable fields with tall mountains in the back, looks straight out of an old tale. Wandering through the winding alleys of the village is a big part of the rural retreat experience.
Read more
Rooms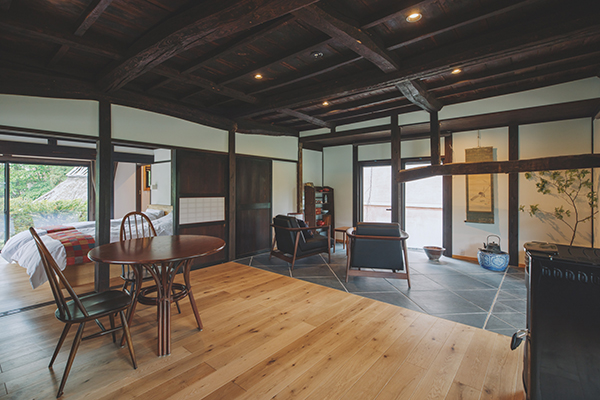 Snug and cozy, the living space of Hanato is enlivened by the intriguing silhouette of aged pillars and beams.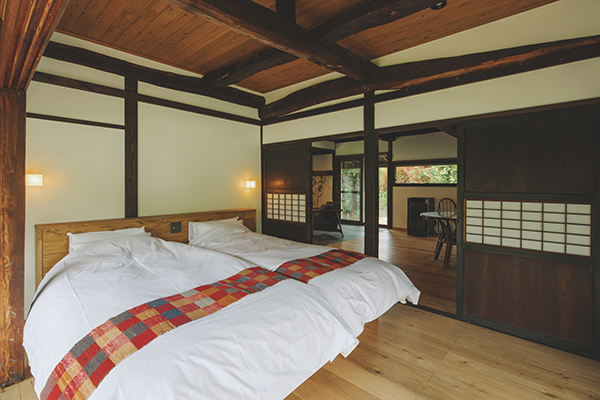 The bedroom is connected to the dining and living area through antique fusuma sliding doors.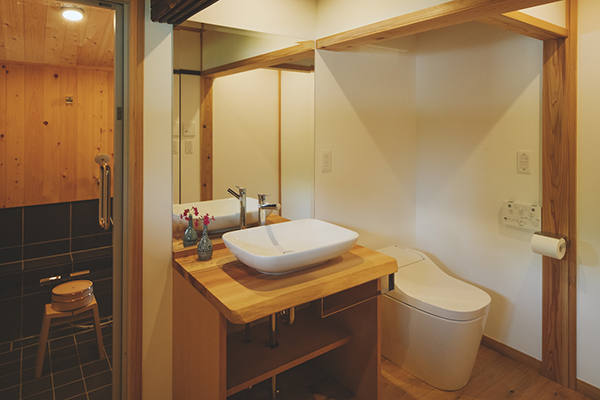 The bathroom is modern and functional but does not clash with the rest of the house's timeless aesthetics.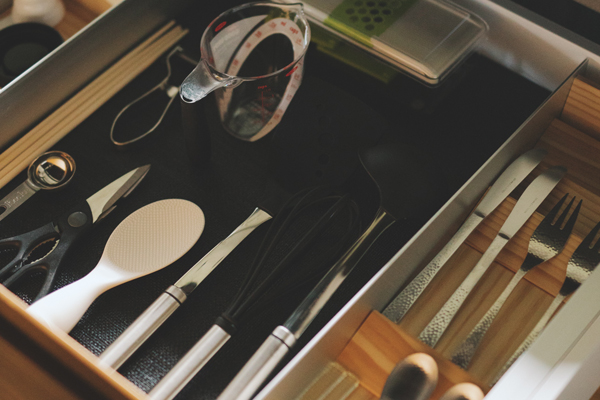 Every farmhouse is provided with all the necessary kitchen utensils from basic cutlery to cooking accessories such as measuring cups and spoons.
The beauty of the traditional architecture is heightened by the antique objects on display, family heirlooms donated by villagers from all over the area.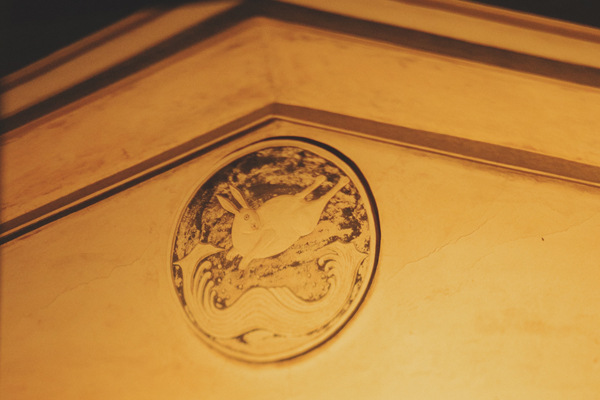 Visible from both the living room and the bathroom, the elegant hopping rabbit sculpted on the kura storehouse is an auspicious symbol of prosperity.
DETAILS
[Location]

Kohigashi, Chino, Nagano

[Floor size]

61㎡

[Lot size]

104㎡

[Capacity]

2 people

[Parking]

1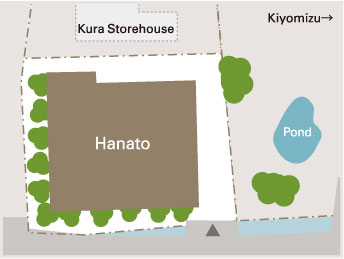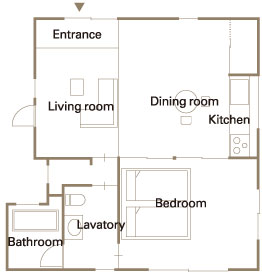 AMENITIES
Free amenities

| | | |
| --- | --- | --- |
| Bath towel | Face towel | Shampoo |
| Conditioner | Body soap | Bar soap |
| Bath salts | Hair dryer | Coffee |
| Tea | Japanese tea | Humidifier |
| Safety box | Slippers | Fridge |
| Microwave with oven function | Bluetooth speaker | WIFI |
| Pellet stove | Portable induction cooktop | Kitchen utensils |
| Pots and pans | Dishware | Glassware |
| Cutlery | Salt and pepper | Oil |
| Soy sauce | Sugar | Washing machine |
| Laundry soap and softener | | |
Notes
The kitchen of the farmhouse is equipped with all the main kitchen utensils and a few basic seasonings such as salt, pepper, and oil.