A family farmhouse
Shibumichi was built by the owner of a traditional inn located deep in the mountains so that his children could attend school in the village. Impressive and sturdy, the farmhouse was clearly intended to be home for a big family.

It stands in a crossroad village that grew around the Bo-Michi, military road devised by the famous samurai Takeda Shingen to invade Nagano about 500 years ago.

The two-story structure capped by a broad and shallow gable roof is typical of the Yamaura villages where snow is scarce in winter. The second floor, which like many other farmhouses in the area was devoted to silkworm rearing, now holds the master bedroom. The highlights of this room are the thick beams, the little window overlooking the garden and a curious triangular-shaped object that was probably a chimney used to conduct warmth to the silkworms upstairs. On the first floor, a nostalgic irori hearth sets the tone for the whole living space.

The house stands in a spacious garden framed on two sides by an old waterway. Three stone steps allow you to access the water stream where locals used to rinse vegetables. Facing the house on the opposite side of the garden is an earthen kura warehouse, and next to it sits a lovely tree that turns a fiery red in autumn.

Read more
Rooms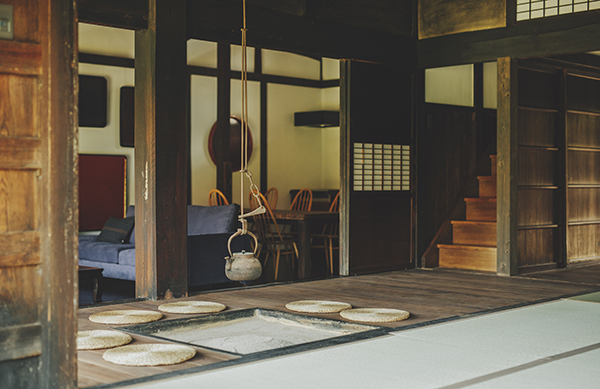 A traditional irori hearth occupies the center of the first floor, inviting guests to gather around it like Japanese families of old.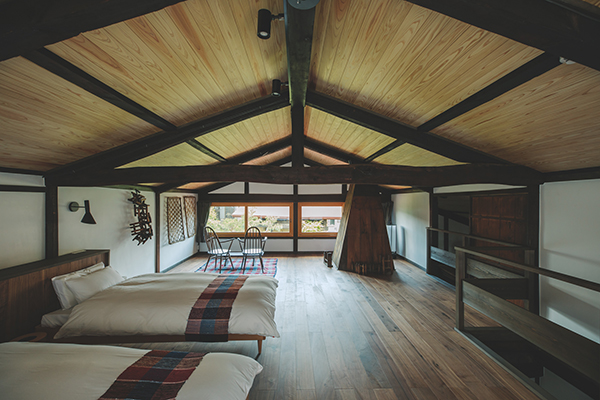 The second floor is now a comfortable bedroom from which you can overlook the garden and the dining room downstairs.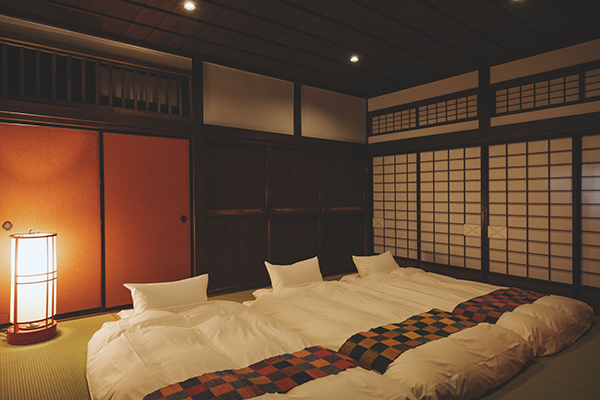 In the case of parties of more than two guests, the tatami rooms on the first floor will be prepared as guestrooms by laying out futons.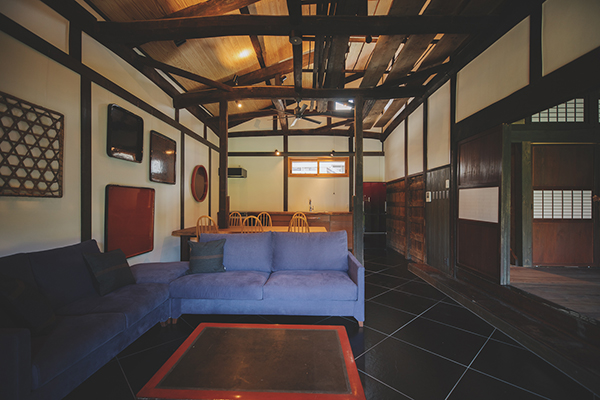 What used to be the uma-ya (in-house stables) is now a spacious living and dining area with high ceilings and a rustic touch.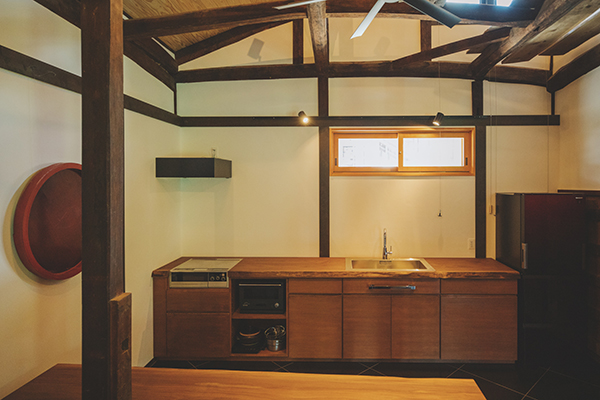 The kitchen area is equipped with all the necessary appliances and utensils. It manages to be modern while retaining its original charm.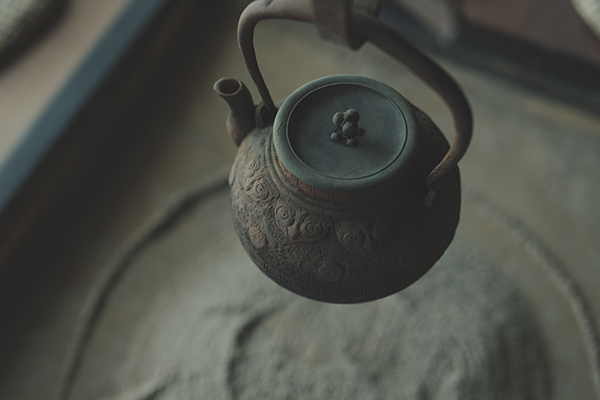 The objects adorning the farmhouses are all antique pieces donated by the previous owners and other locals from the area.
DETAILS
[Location]

Kitayama, Chino, Nagano

[Floor size]

183㎡

[Lot size]

662㎡

[Capacity]

6 people

[Parking]

1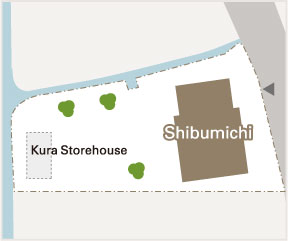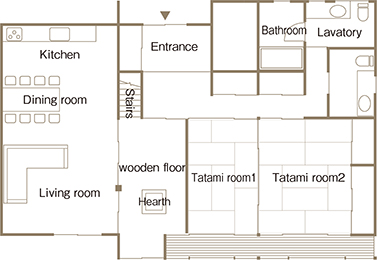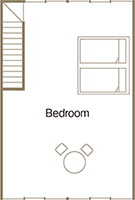 AMENITIES
Free amenities

| | | |
| --- | --- | --- |
| Bath towel | Face towel | Shampoo |
| Conditioner | Body soap | Bar soap |
| Bath salts | Hair dryer | Coffee |
| Tea | Japanese tea | Humidifier |
| Safety box | Slippers | Fridge |
| Microwave with oven function | Bluetooth speaker | WIFI |
| Pellet stove | Portable induction cooktop | Kitchen utensils |
| Pots and pans | Dishware | Glassware |
| Cutlery | Salt and pepper | Oil |
| Soy sauce | Sugar | Washing machine |
| Laundry soap and softener | | |
Notes
The kitchen of the farmhouse is equipped with all the main kitchen utensils and a few basic seasonings such as salt, pepper, and oil.
The stairs to the second floor do not have any handrails. Please be careful in case you are staying with small children.