DAY 1
First things first, let's check in at the Yamaura Stay counter inside Chino Station. From here, our staff will guide you to your farmhouse.
(Free transfer service is available to guests coming by train.)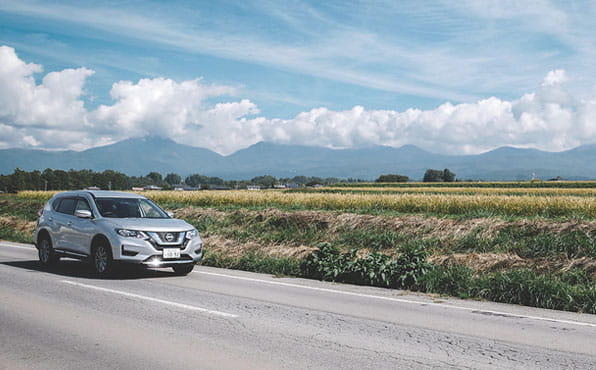 Once you arrive, the farmhouse is all for you. You can explore the area or just relax. For those who wish, our staff can conduct a brief tour of the house to share some interesting facts about its architecture and history.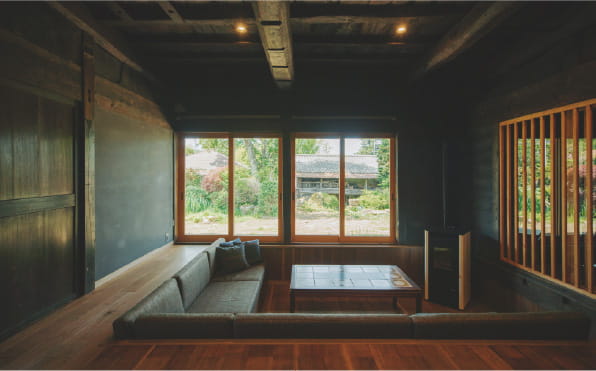 3
Stroll through the village or visit a local onsen bath
If you want to venture outside the farmhouse, you can join a walking tour or relax at some hot springs.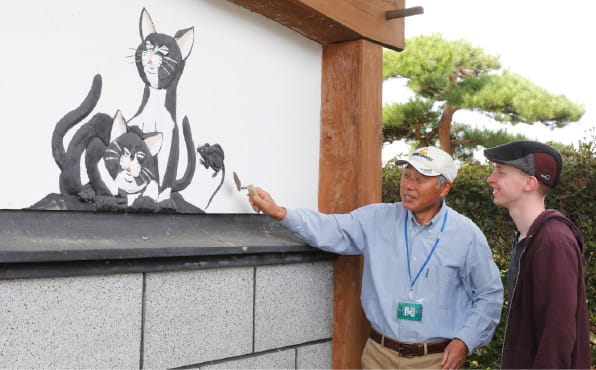 OPTIONS
Rural Village Walk
Explore the village around your farmhouse together with a local grandpa. It will be like a treasure hunt, looking for cute small shrines, meticulously decorated kura storehouses, funny plaster-relief drawings and beautiful natural landscapes.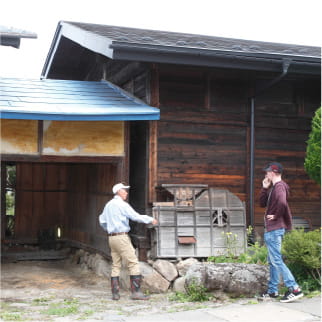 Soak in a hot spring bath
Tateshina area has over eight types of hot springs, from reddish iron springs to milky cold springs. Stop by one of the many Japanese inns and unwind in a hot onsen bath.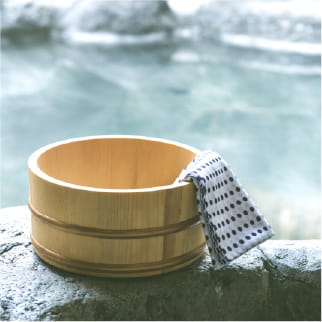 Have a delicious dinner delivered to your farmhouse, cook and eat some traditional dishes together with the local grannies or get a taxi to a nice local restaurant. You can choose the dining option that suits you best.
See all the dining options.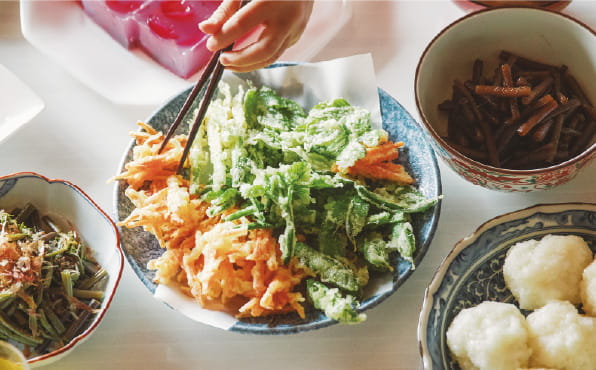 See all the dining options.
5
Enjoy a peaceful evening in the countryside
Sit on the porch and sip sake while the nocturnal orchestra of animals and insects plays in the background. On a serene night, you simply need to look up to see an ocean of twinkling stars.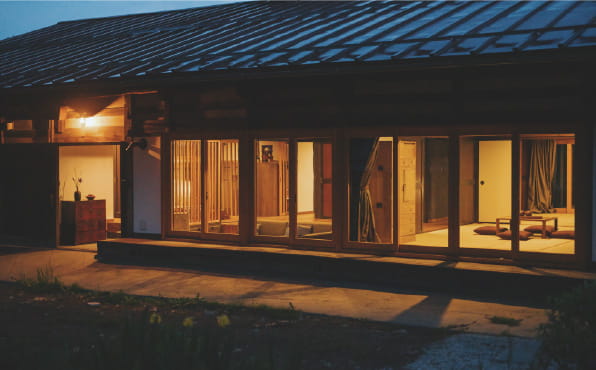 DAY 2
If you are an early riser, we recommend that you wake up in time to see the sun rising behind the Yatsugatake. And if you are active, walking or jogging between the rice fields in the crisp morning air is also a nice way to start the day.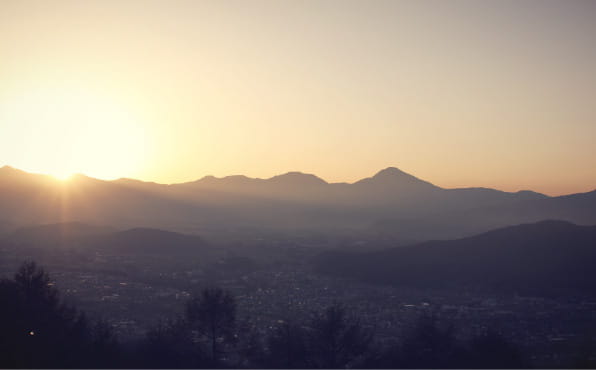 Savor a delicious breakfast made with fresh local ingredients. You can have something delivered to the farmhouse or, if you feel like it, use the fully equipped kitchen to cook your own meal.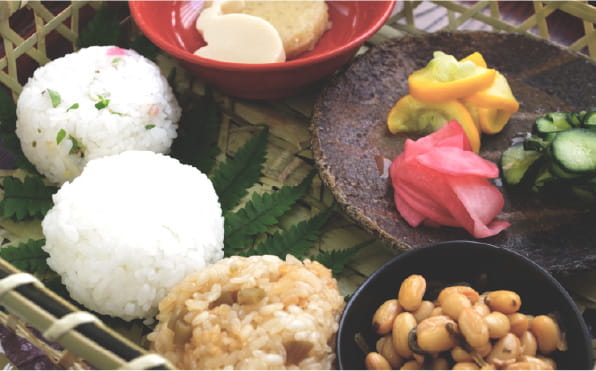 8
Join one of our original activities
After check-out, experience the village life, discover the mountain environment with a guide or visit a craftsman's workshop. We offer a wide selection of activities to delve into the culture of the Yamaura and meet the locals.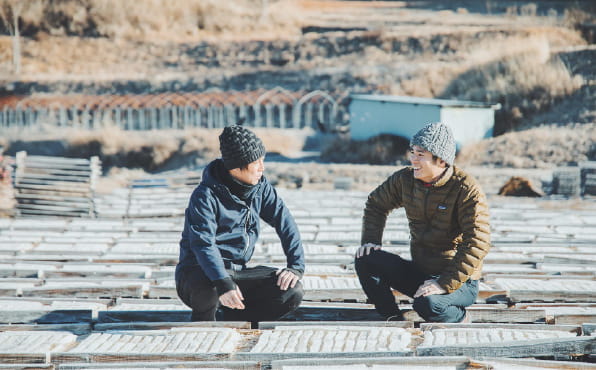 Ask our team for a tailored plan.
Other than the stay in the farmhouse, we can organize the meals and activities,
suggest sightseeing spots and offer total support during your time in Chino.
Reservation / Inquiries