Interview with Alex Kerr
The Yamaura as a Rural Retreat
The Yamaura is a "hidden" treasure, a rural region that miraculously withstood modernization and preserved its traditional landscape. It is a mountainous area where you can still find century-old farmhouses and pastoral sceneries untouched by urbanization. While the hamlet containing the Kiyomizu farmhouse is the most well preserved, the entire area is a stronghold of classic Japan. In the past, villages like this must have been quite a common sight in Nagano Prefecture, but today you could hardly find any even if you were to look all over Japan.
Yamaura Stay is an experience that goes beyond the farmhouses alone and encompasses the whole Yamaura area. You are not simply staying in an old house, you are staying in an old village. Alex Kerr envisioned Yamaura Stay as a "Rural Retreat," a peaceful sanctuary to escape from the hustle and bustle of the city and to forget the busy schedule of modern life. Traveling to a rural village up in the mountains, strolling among the fields, relaxing inside your farmhouse and using your time freely, that is what the Rural Retreat is about.
To truly achieve this, though, you need a comfortable place. Here is where Alex Kerr's well-known concept of "old-world aesthetics and present-day comfort" comes in. His restoration style leaves intact all the original charm of antique beams and walls while creating a neat and cozy space equipped with every comfort.
A lovely rural region that can be counted among Japan's best assets and small unassuming villages hidden away in the mountains that offer an invaluable retreat experience: this is Yamaura Stay.
Profile
Japanologist and East Asia researcher.
Born in 1952 in Maryland, in the United States, Kerr first came to Japan in 1964 when his father, a naval officer, was posted in Yokohama. He obtained a bachelor's degree in Japanese studies at Yale and a bachelor's and a master's degree in Chinese studies at Oxford. In 1977, he moved back to Japan full-time and settled down in Kameoka on the outskirts of Kyoto. Around that time, he bought an abandoned 300-year-old house in Iya Valley, a remote mountainous area of the Tokushima prefecture on the island of Shikoku, which he restored to new life. That was the start of the Chiiori project, which resulted in the foundation of the Chiiori Alliance & Trust in 2005. He has also written some bestselling books, such as "Dogs and Demons" and "Lost Japan".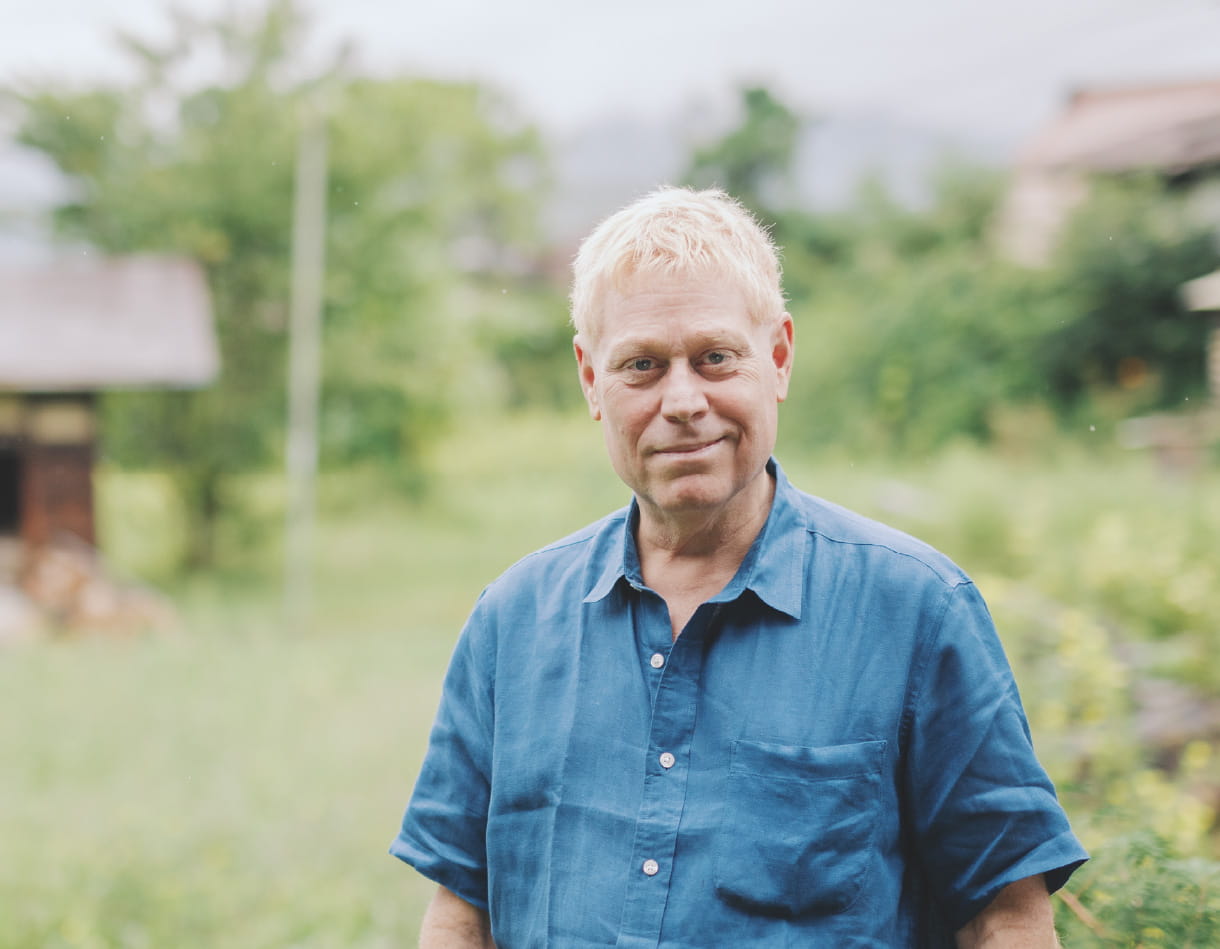 Other stays produced by Alex Kerr